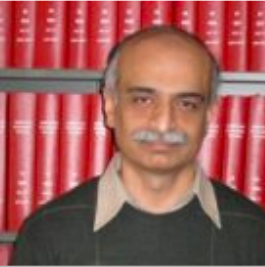 Dear Prospective Students,
Welcome to the Agricultural and Resource Economics Graduate Program. Our faculty, while sharing a common interest in applied economics, vary widely in their professional specializations. Whether your interests are in economics of the environment, natural resources, food distribution and marketing, health and nutrition, or international development, you'll find a knowledgeable faculty member working in the field and making important contributions to public policy with their research. Please reach out anytime should you have questions. We look forward to hearing from you.
Sincerely,
Farhed Shah, Director of Graduate Studies
The ARE graduate program offers STEM designated M.S. and Ph.D. degrees. Our students learn to apply economic theory and quantitative methods to solve real world problems. We have a strong commitment to research collaboration among our faculty and graduate students. Our students frequently present at academic conferences and publish jointly authored work with faculty members, who are leading scholars in food systems, natural resource economics, and environmental economics, agricultural business, consumer behavior, and development.
Positions Held by Recent M.S. Graduates
Account Services Associate - Federal Reserve Bank of New York, NY
Agricultural Assistant - USDA-FAS Rome, Italy
Agricultural Economist - Senegal
Aquaculture Production Expert - USAID, Washington, D.C.
Associate Analyst - CITIC Securities Co. Ltd, China
Associate Economist - Connecticut DEEP, CT
Associate Market Design Specialist - NYISO, NY
Associate Research Analyst - CT DEEP, CT
Climate Planner - Delaware Department of NREC, DE
Customer and Market Analyst - Siemans Energy, Orlando, FL
Data Scientist - RealSelf, Seattle, WA
Development Economist - IFPRI, Washington, D.C.
Director - Biocombustibles Sustentables, Argentina
Director - General of the Animal and Plant Quarantine Agency, South Korea
Economist - Amazon
Economist - Bureau of Labor Statistics, Washington, D.C.
Extension Educator - Ohio State University, OH
Farmer - Clover Nook Farms, CT
Junior Professional Officer - Bioversity International, Italy
Junior Trader - Louis Dreyfus Company
Junior Underwriter - Bank of America
Lead Data Scientist - What If Media Group
Monitoring & Evaluation Officer - USAID, Naatal Mbay Senegal
Policy Advisor - COPA-COGECA Brussels, Belgium
Project Associate - Connecticut Clean Energy Fund, CT
Project Manager - Traidcraft, Senegal
Research Associate - University of Arkansas-Pine Bluff, AR
Senior Corporate Trainer - Nova Interactions, CT
Senior Data Analyst - AVP at Shinhan Bank America, NY
Senior Economist - Agri-Mark Inc.
Senior Investment Analyst - Hancock Agricultural Investment Group, MA
VP of Operations - Chef Mikko LLC
Positions held by Recent PhD Graduates
Adjunct Faculty - Boston College, MA
Adjunct Facult - UConn, CT
Agribusiness Program Leader - Florida A&M University, FL
Agricultural Economist - USDA ERS, Washington, D.C.
Assistant Professor & Extension Economist - Auburn University, AL
Assistant Professor of Economics - Federal University of São Carlos, Brazil
Assistant Professor of Marketing - Susquehanna University, PA
Assistant Professor of Marketing - Virginia Military Institute, VA
Assistant Professor - China Agricultural University
Assistant Professor - Floria A&M University, FL
Assistant Professor - Gulf University of Science and Technology, NV
Assistant Professor - Renmin University of China, China
Assistant Professor - University of Rhode Island, RI
Assistant Professor - Wuhan University, China
Chief of Economic Valuation - Institute of Marine and Coastal Research, Colombia
Consultant - International Vaccine Institute, South Korea
Consultant - US Agency of International Development, Sustainable Fish Technical Support
Consultant/Economist - World Bank
Economist - USDA, MO
Instructor - McMaster University, Canada
Lecturer - Tufts University, MA
ORISE Postdoctoral Fellow - U.S. Environmental Protection Agency, D.C.
Post Doctorate - Catholic University of the Sacred Heart, Italy
Postdoctoral Associate - Duke University, NC
Postdoctoral Fellow - Yale University, CT
Principal Economic & Policy Analyst - Department of Revenue, RI
Program Analyst - WWF
Quantitative/Modeling Associate - Key Bank
Research Fellow - Global Green Strategy Research, South Korea
Researcher - Catholic University of the Sacred Heart, Italy
Researcher - Ministry of Marine Affairs, Indonesia
Statistician - Rudd Center for Food Policy & Obesity, UConn, CT
Transfer Pricing Senior Associate - PwC, CA
Visiting Assistant Professor - New York University, NY
Visiting Assistant Professor - Wesleyan University, CT