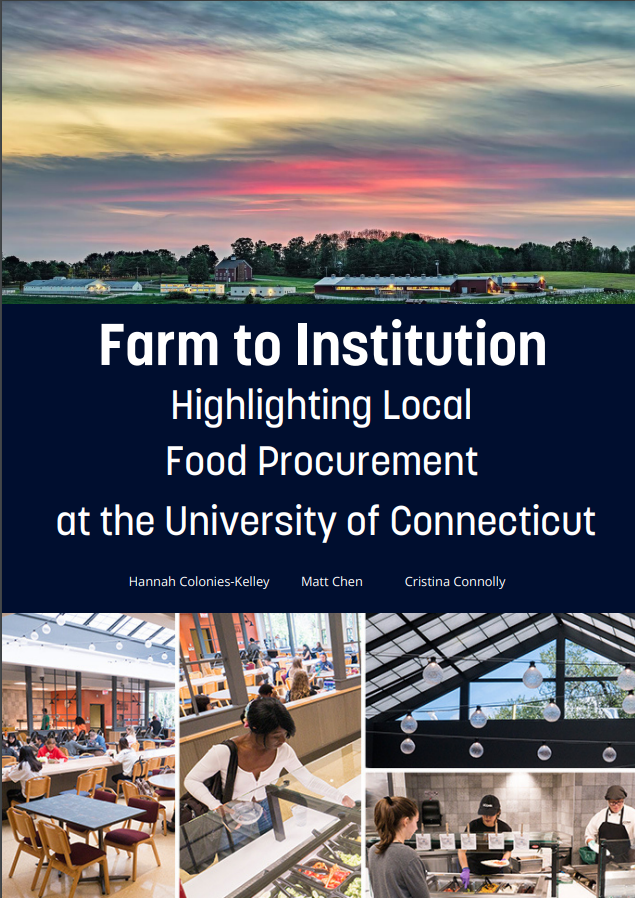 UConn Undergraduates Hannah Colonies-Kelley and Matt Chen, with ARE Assistant Professor Cristina Connolly, present their findings on UConn's procurement practices in the report, "Farm to Institution: Highlighting Local Food Procurement at the University of Connecticut". 
Here are some highlights of their findings: 
Pre-Covid, nearly 40% of UConn's food was locally procured. 

While students expressed a desire for locally procured products, over 60% were unwilling to pay a premium (defined as a price increase in the meal plan). 

Most students are not aware of UConn Dining's sustainability practices, suggesting a need for improved marketing. 

Only 12% of food insecure students were aware of the ability to request dining




"swipes". 
You can read their full report on the Zwick Center for Food and Resource Policy Outreach Reports Page.